Because of the Internet: Rihanna, Lupita, Melania
Sometimes the best ideas come from the internet. Case in point the Rihanna and Lupita movie currently in the works. Rih and Lupita sat front row at a Miu Miu fashion show looking so dope as a duo Twitter user @1800SADGAL tweet requested a movie.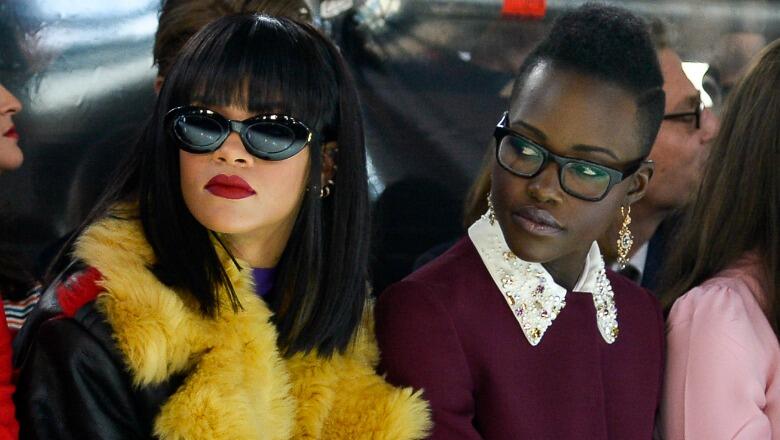 Eventually twitter users jumped into the convo asking Ava Duvernay to direct and Issa Rae to write and now we're here
P.S. Issa is not too busy with this project to give us the next season of Insecure on HBO
Dear Melania you are the real MVP! Sam I Am had an easier time getting dude to eat green eggs and ham than Trump is having getting his wife to hold his hand. Maybe he went to the bathroom and didn't wash his hands. Maybe she's here for the life insurance only. Whatever the case Melly will not take your hand here or there, by there I mean Israel for official White House business.