The Moon remains in Pisces until tomorrow, that's when we get a Aries Moon! In the meantime, we have a Capricorn Sun and Capricorn Season.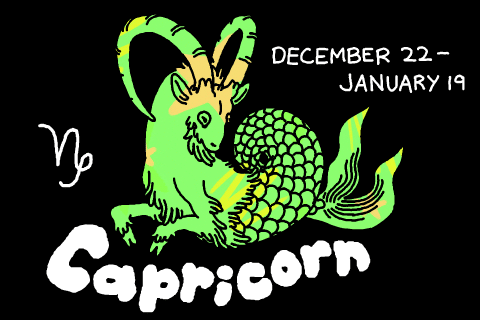 Capricorn- Get things started early; you won't be your usual energetic self later today.
Aquarius- Others are craving your attention today; make sure you give them plenty of it.
Pisces- Open up to someone else and expect them to return the favor. You could learn a lot.
Aries- Don't count on clear communication today; do count on solving problems.
Taurus- It's not easy, but you'll have more luck solving problems if you just give in.
Gemini- All the love coming your way might leave you feeling moody by the end of the day.
Cancer- Others are clamoring to be near you; what you do with that attention is up to you.
Leo- A change of routine could lead you to big-picture chin-scratching. Pursue novelty.
Virgo- Out with the old and in with the new. Striking a balance could require a big change.
Libra- You might have too many ideas for your own good. Slow down and let others catch up.
Scorpio- Ready to spice things up? All eyes are on you to come up with something unexpected.
Sagittarius- Don't worry about follow through today; use your energy to get things started.