Choppa Style:The Saints Unofficial Anthem
Certain songs gain a cultural relevance that will never let them die. Think about Juvenile Back That Ass Up. There isn't a person on the planet that doesn't find the nearest dance floor when they hear the iconic call, "Cash Money Records takin over for the 99 and the 2000"
Depending on your generation you either danced or felt disrespected by "JuJu On That Beat".
Of course you have the National Anthem. If you started thinking The Star Spangled Banner this post isn't for you. If Swag Surface started playing in your head congratulations you can sit with us!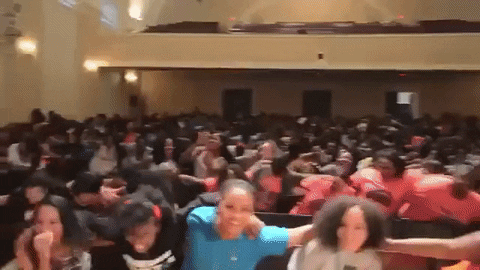 Then you have Choppa Style, the unofficial anthem of the New Orleans Saints. It's a national treasure we've appreciate since 2003 that is now welcoming new fans. Just like all the aforementioned songs, it has lasted and will last decades because its infectious....and the dance is easy.
It all started with a Kansas City Chiefs attempt at the dance. It's an easy dance they seriously dropped the ball on (get it). It's didn't take long for Saints running back Mark Ingram to call them out via twitter.
One look in the Saints locker room and you can see why it's their anthem. It's exactly the kind of song you want to play to hype yourself before a game and after a win .
If that's not enough to convince you of this songs power and it's connection to the Saints. How about Choppa himself remixing the song for Saints Quarterback Drew Brees' 40th birthday. Pretty much offical permission from the New Orleans native rapper and I'm sure an honor.

Arielle
Want to know more about Arielle? Get their official bio, social pages & articles on 100.3 The Beat!
Read more