How Mardi Gras Got Started Will Make You Laugh
If you don't know anything else about Mardi Gras you know Mobile, AL is it's birth place. There are less and less people confused about the carnivals origin because Mobile natives are proud to inform you "we started it".
Mobile and New Orleans both enjoy a French influence and it's often argued that New Orleans is the actual birth place. In 1703 the original Mardi Gras event paraded in Mobile it wasn't the procession you see today in fact the first actual organized society didn't parade until 1866. A more organized form of Mardi Gras took the streets on New Orleans in 1763 but still it was after Mobile's even if the design was better.
The word Mardi Gras actually means "Fat Tuesday". Whether your 251 or 504 we can all agree Mardi Gras ends Fat Tuesday which coincides with Ash Wednesday. The start of the carnival season celebrates the Epiphany or 3 Kings Day. Yes, Mardi Gras aligns with the Magi's visit to a Baby who would save the world in his 30's because the first humans couldn't follow simple directions.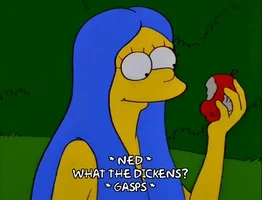 Now let's discuss this first parade....
Cotton broker Michael Krafft formed the "Cowbellion de Rakin Society."
The short version is a drunk cotton, Michael Krafft sat down in the doorway of a local hardware store and accidentally knocked down a rake and a string of cowbells. He had a drunk idea, tie the cowbells to the rake and jingle them down the street. Because it was New Years and I'm sure he wasn't the only person intoxicated he attracted a procession as he traveled through town, jangling the bells. When asked what society his group represented, Krafft thought it over and replied, "the Cowbellion de Rakin Society." Locals began anticipating the Cowbellions, who made annual appearances on New Year's Eve—for years, the date of Mobile's Mardi Gras celebration. 
Like I said less organized than New Orleans but still counts as a Mardi Gras Parade. Other carnival traditions can be claimed by the N.O. but not the actual start!
Laissez les Bons Temps Rouler!

Arielle
Want to know more about Arielle? Get their official bio, social pages & articles on 100.3 The Beat!
Read more